Sponsored Links
Edward Anthony Gomez, the lawyer to Gambia's Yahaya Jammeh has fled the country to Senegal to evade the impending forceful ouster of the President.
In a letter penned to President Jammeh, he urged him to be a "champion of peace" and leave office.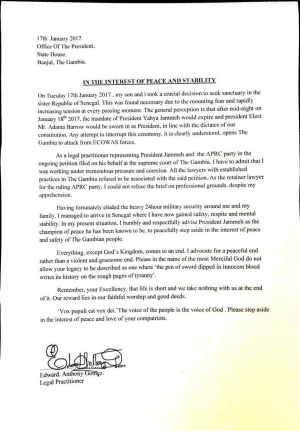 Follow Us on Twitter!
Like Us on Facebook!
Do You Need a Sugar Mummy, Sugar Daddy, Girlfriend, Boyfriend Wife or Husband? If Yes, Then Click Here For Details