Sponsored Links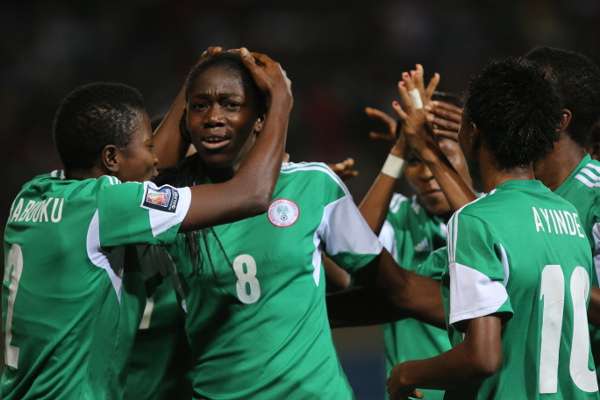 The NFF has plans to ban several super falcons stars for life following their disagreement over unpaid wages and bonuses for the AWCON 2016 with the federation, the Nation reports.
Francisca Ordega, one of the players who had reportedly said she regretted playing for Nigeria before denying the statement later on is on the list, reports say.
"I can categorically state here that the name Ordega will never be heard or seen in a Super Falcons team list again. This I was told by another top official of the football house," someone familiar with the matter said.
"No less than 10 of these players could be banned for life for ridiculing their fatherland before the international media and henceforth, the NFF may draw up a code of conduct to guide against future occurrences."
"The coaches and officials are not left out as they could lose their jobs for not standing firm in support of the federation when it matters most."
Follow Us on Twitter!
Like Us on Facebook!
Do You Need a Sugar Mummy, Sugar Daddy, Girlfriend, Boyfriend Wife or Husband? If Yes, Then Click Here For Details