Sponsored Links
PARIS, NOVEMBER 15, 2016: (DGW) A Civil Society Organisation under the aegis of Wailing Wailers, (WW) on Monday declared the office of the President of Nigeria vacant currently being occupied by Muhammadu Buhari.
The group, as a matter of fact, asked President Buhari to resign and immediately hand over to Vice President Yemi Osinbajo "if he truly loves Nigeria as he often professes, to avoid sliding it (Nigeria) into total collapse."
The Acting National Publicity Secretary, Usman Abubakar, made the statement in Abuja and alleged that the Buhari-led administration has failed the country woefully adding that no single achievement has been recorded since he was sworn in.
Criticizing his body language for a second term the group argued that though 2019 is not far, but "if things are allowed to continue like this, we may not have anything left to hold on to as a people."
Below is the statement captured from the group's Twitter handle, @NGRWailers.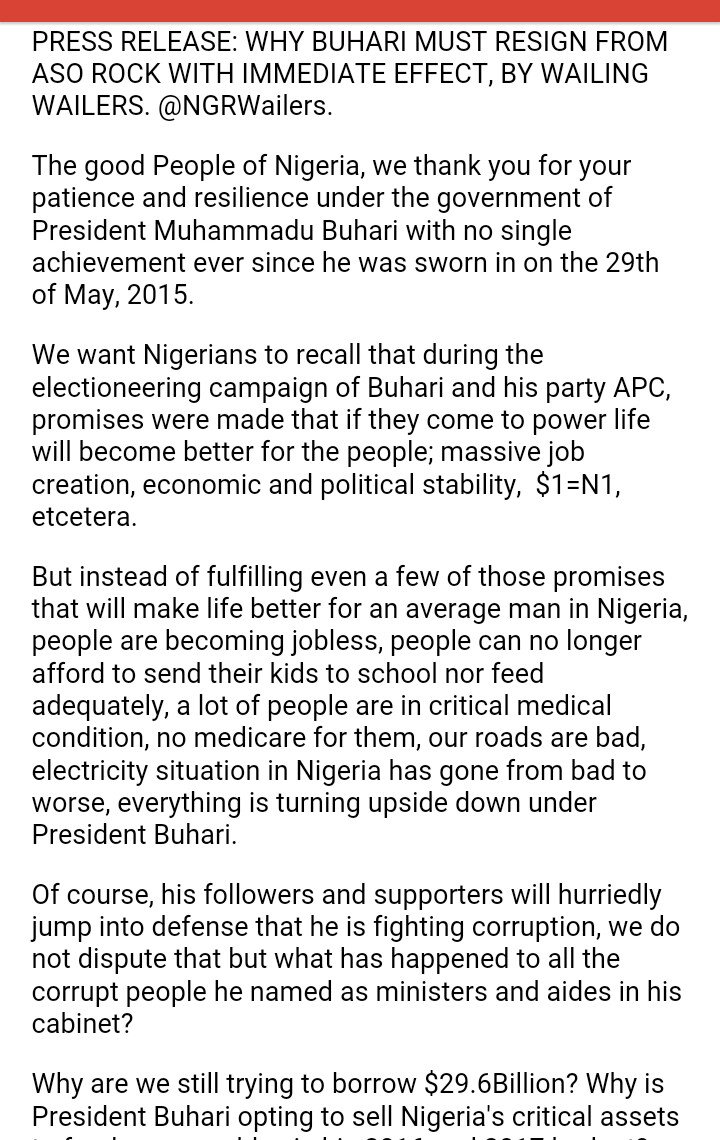 Follow Us on Twitter!
Like Us on Facebook!
Do You Need a Sugar Mummy, Sugar Daddy, Girlfriend, Boyfriend Wife or Husband? If Yes, Then Click Here For Details