Sponsored Links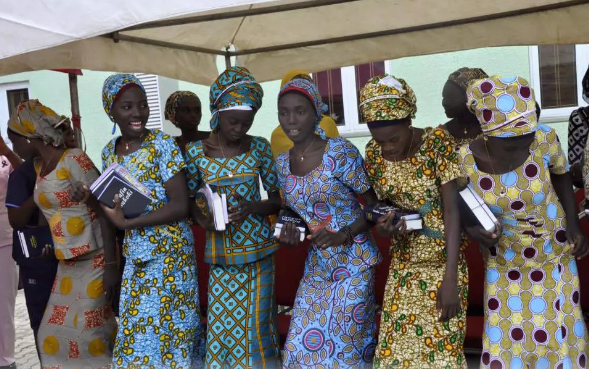 Not a single girl out of the 21 released Chibok schoolgirls was sexually assaulted during the two years spent in Boko Haram captivity.
Quoting a source close to negotiations to free the remaining of those abducted in April 2014, NAN dismissed reports that the only girl who came back with a child was impregnated by an insurgent.
The agency said the girl was pregnant before her abduction.
"The girl and her parents have confirmed this. The child is not a Boko Haram Child," the source reportedly said.
Speculative reports about the state of the freed captives, are said to be creating stumbling blocks to further talks with the insurgents.
The insurgents were said to be angry with government for breaching some understanding reached with them when the 21 girls were being handed over on October 13.
Follow Us on Twitter!
Like Us on Facebook!
Do You Need a Sugar Mummy, Sugar Daddy, Girlfriend, Boyfriend Wife or Husband? If Yes, Then Click Here For Details